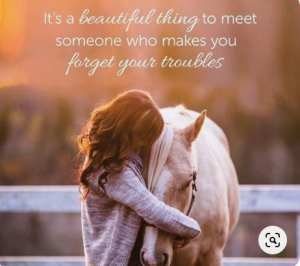 On Tuesday morning, March 10th, this email was sent, and then a Facebook post. What a roller coaster day!!! As horrible as I felt cancelling this event, the blessings were absolutely miraculous! We had felt, for about three weeks, that we might have to cancel due to the threat of coronavirus. I couldn't accept this at all, at first. I know the Lord was preparing me the entire time, for this decision that I've never had to make in the history of our organization.
Good Morning,
I will post on Facebook, soon, this very difficult announcement. We are canceling/postponing the Playday, until the Fall. This is so hard! My heart is breaking for the guests and all of you that have to tell your kiddos and adults that we won't be playing. Those of you who have spent hours planning, buying and preparing for our guests to have the time of their lives, I feel horrible.
We protect our families and loved ones with all our might. You all are family to me, to us., and we love you all!!! We go above and beyond to make sure that everyone is safe and protected at our events. We have plain clothes off duty Police, uniformed Police, EMS, Fire Department, Nurses, retired Military/Police that mingle among us at all times, just to prevent "problems". We spend hours trying to foresee, and prevent, any incidents that could happen. We even get the train slowed (it stopped at last event) just for us!!!!
We can not see this threat, the viruses. We have germ x, cleaners, and everything else that we could get to fight this invisible enemy. But, even with all that, I don't feel that we can take a risk of even one of our guests coming in contact with one of the flu viruses. I can live with the disappointment, but not the idea that one of our guests could become ill, or even worse, because of our event.
Please send me pictures of your kiddos, your Easter posters and anything else that you would like to share with the rest of this family. I will post them on Facebook and we will have a virtual party. (Please protect any faces that do not need to be shared).
Planning to see you all October 1st at our next event!!!
Praying for all of us, and look forward to seeing you soon!!
On Facebook-
Today, I must make an announcement that I've never had to make before. Due to extenuating circumstances, we must postpone our Playday until Fall. We have no way of protecting our guests and volunteers from the threat of illness.
We work diligently to protect our guests from anything that would injure, or in any way hurt them. Being a nurse of 35 years, I may be over-reacting, but we cannot take this chance. I can live with the fact that so many will be disappointed, easier than I could live with the fact that our event was the reason someone became ill and possibly worse.
We have worked around floods, mud, cold and heat. We have overcome obstacles that should have shut us down. We have persevered through some rough times and insurmountable obstacles. But, this threat from an unseen virus, is beyond our ability to overcome.
In closing, I would like to thank all the unsung heroes, that enable us to pull off these miraculous events!!! Your work and perseverance do not go unnoticed. We thank you and expect to see you October 1st at our next scheduled event.
Praying for all and look forward to seeing you in the Fall.t6g.
It is now almost 10pm, and messages, texts, calls, and emails have finally slowed down! I can't tell you how many people I talked with today. Not one!!! was negitive or critical. Many were terribly dissapointed, but all encouraging and supportive.
May God Protect us!! Please keep on praying, we Will make it through this, we know the ONE in control (and it's not any human!!)
Your sister in Christ
Johnette
---
Johnette Poole