Fast forward to 2020, covid shut everything down. We cancelled our March event. By the summer of 2020 a new plan was started. The Lord gave us a job and we intended to continue until HE told us to stop. People needed us more than ever, now.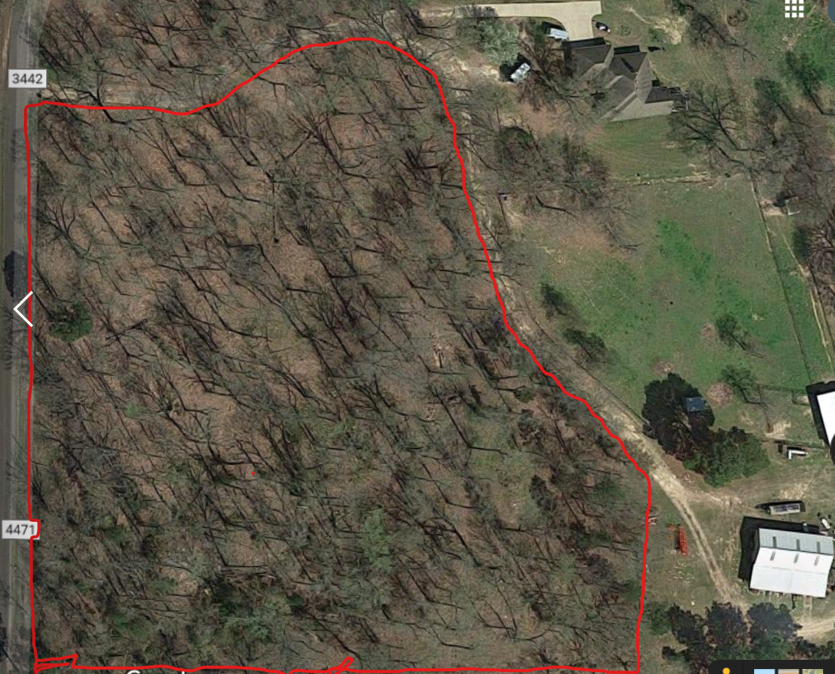 We moved home. The woods in front of our home was perfect for a peaceful place to bring our guests. They could be free out here, away from the mandates that ruled our world at that time.
This is not a "dude" ranch, this is our farm/ranch where we live and work. Our guests don't seem to mind that they may step in some natural fertilizer left by the horses or cows. They don't seem to mind that there are some goatweeds, or that the landscape is not perfectly manicured. They notice the peace and quiet, the love of our Lord, all around us. That's our goal, to get them out here where they can feel the love of Jesus wrapped around them.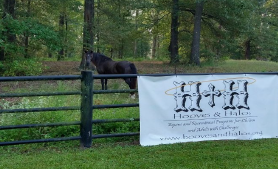 We had a trial run in the summer of 2020 and never looked back. That first event had about 50 people. It was very simple and we used what we had: the woods, ramps, borrowed picnic tables, my husbands smoker for cooking and welding machine for po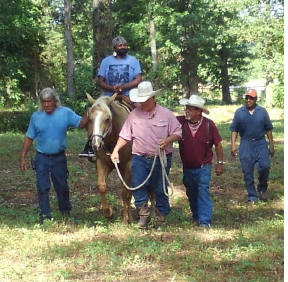 wer for fans. It was amazing!!!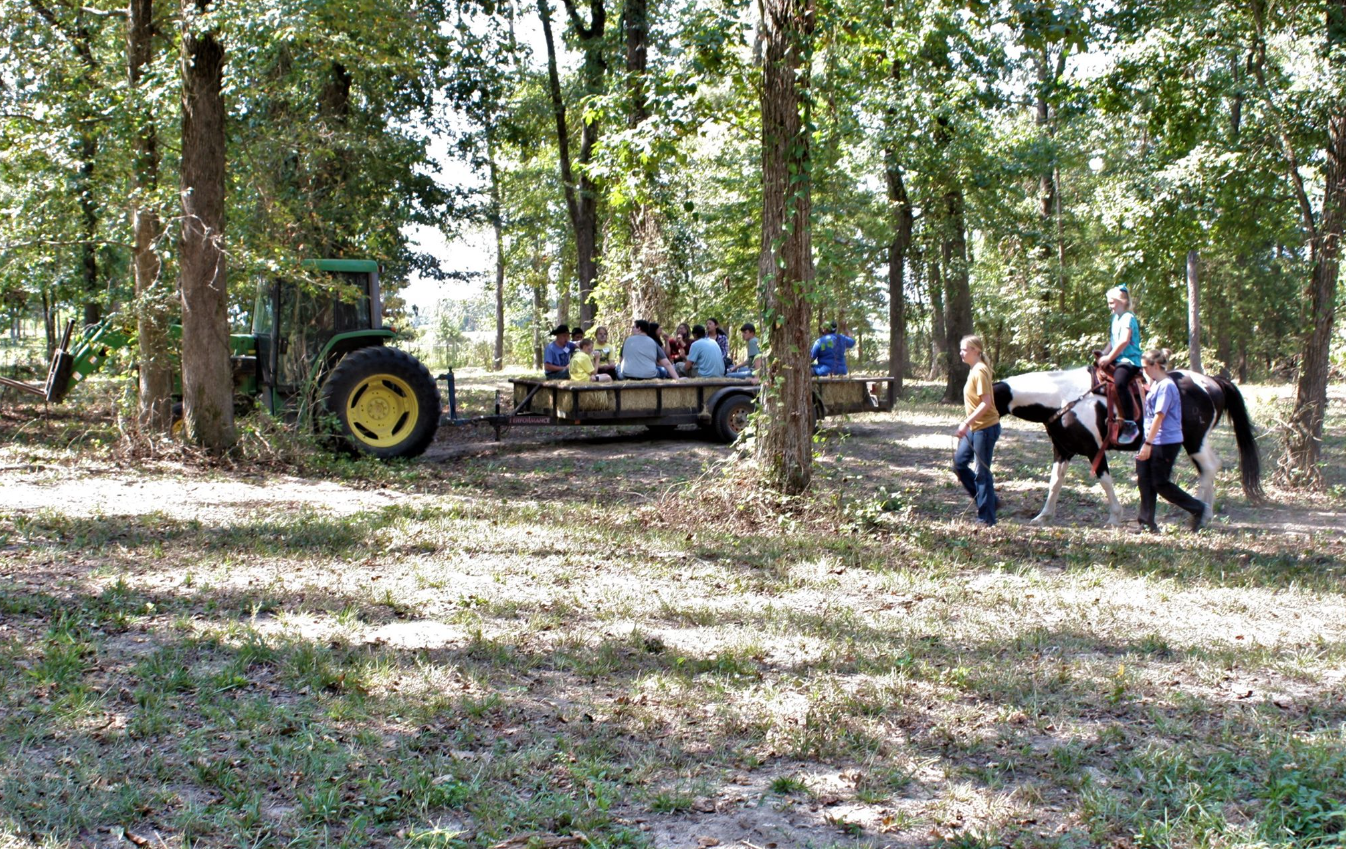 The building began. We (mainly Johnny) cleaned out the woods and we started building a place where we could hold our events.
Welcome to our work in progress!!!
Fast forward to Jan 2023: We have had seven events since that trial run in the summer of 2020, and each one is bigger than the last. We had around 700 people out for the Fall event! Check out the Gallery for some amazing pictures.
We keep on building as supplies and money come in. We have started on a REAL restroom and changing area ( Thanks to Wood County Roundup and all of you that donate your pennies on your electric bill, and to the Git-R-Done Foundation) !!! We appreciate the porta potties that have been loaned to us for 9 years ( Thank you Ford Septic and Jots Rentals) , but some of the kiddos will not use them. Don't tell anyone, but I brought a few in our house. I couldn't convince them to go behind a tree,lol.