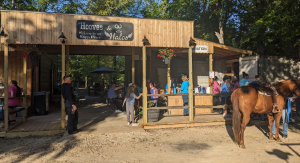 2023!
So many things have changed in the last 9 1/2 years! It's time to update you on what to expect!!
Here is a list, step by step, of what you need to do to come to our Playday.
REGISTER. https://hoovesandhalos.org/blog/post/step-by-step-instructions-for-registration-of-schooladult-groups The deadline for Nov 2nd Playday is Oct. 13th.
RELEASE FORMS: The link is on the registration form and in the blog section. Everyone must have one to attend the playday.
CONFIRMATION EMAIL: When you have registered successfully, you will receive this in a few days. PLEASE read this carefully. Important information is in there that you will need.
IT'S PLAYDAY DAY! Make sure the map works in your phone (and share with all those coming!). GPS doesn't find us, many times.
ADDRESS: 2391 CR 3442, Winnsboro, Tx. 75494
DO NOT FORGET YOUR RELEASE FORMS!! WE DON'T WANT YOUR KIDDOS TO MISS THIS DAY, BUT WE CAN'T BE LENIENT WITH THIS. We do have forms here for you to sign, if needed, but we cannot accept a signature for a child/special adult unless you are the guardian.
THE TRIP AND PARKING-We are in the country, so expect a possible traffic delay. The "Woods" are here where we live, on our farm/ranch. We use the pasture for car and van parking, unless you have someone that cannot walk. (The walk is not too far for most of us!) The buses, vans and cars carrying people with mobility problems park close to the woods.
The first person you will probably see is our resident greeter (my husband Johnny). He has worked very hard to make sure that traffic flows well. Please listen to him and go where he sends you. Let him know if you have special circumstances that require you to stay close to the activities (wheelchair, inability to walk, ect).
7:30am-Volunteer briefing and prayer. If you aren't here, pray where you are!
Please go see Kasie at registration and sign in, fill out a release, and get an assignment, if you don't have one.
You will be told what time your lunch is scheduled.
Remember to treat everyone that you meet like you want to be treated. Love them like Jesus loves us!
8am Horses must be here and ready to test at the ramps
Volunteer buses start to arrive
All areas should be ready to set up and start preparing for our guests.
9am -Here we go! Our guests start arriving. (Some are coming from so far away that they won't get here until 10-10:30).
NOW, WHAT YOU, AS GUESTS, CAN EXPECT!
Welcome to the country!! Where you are standing, parking, and playing is usually occupied by horses, cows, dogs, and sometimes chickens. Watch where you step. But, seriously, try to find a moment to be still and soak in the beauty of God's creation. Listen to the birds and breathe the fresh air. Welcome to our home!
REGISTER- You will be greeted at your car by our registration team or your leader will go to the registration desk
WHAT YOU WILL SEE AND DO- One of the first things you will see are tractors waiting to take you on a hayride. Take a ride if you want and see what is going on out here. This will give you a better idea of where you want to start playing! You've had a stressful morning getting everyone ready, loaded and here for this adventure. Take a bit of time to relax and enjoy the journey.
You will see the HH Building in front of you. Located here you will find registration, the office, mercantile, a real restroom, the kitchen, eating tables and the Snack area. Along this ride you will see a mechanical bull to your left. Next, games and activities will be scattered out everywhere. The playground is directly behind the HH building. Horse rides are going on in the middle of the woods. The petting zoo and Longhorns are around the corner. There is no telling what else our volunteers will come up with!!!!
Everything is free! No charge to anyone who comes to our Playdays. Aren't our sponsors amazing?!!!!
People from all walks of life give what they can to make this adventure possible for us all!!!
LUNCH You will be served hamburgers or hot dogs, your choice on the registration form. If you need a private/quite place for feedings, please go to the office. Get your lunch time at the registration desk. We serve around 200 people every 30 minutes, so please be patient. The groups from the farthest distances will eat first so that they can leave early and not leave hungry. When you are finished eating, please let someone else have your seat at the table. We are working on more seating, but at present we have the bare minimum to accommodate those eating.
GIFTS- You will get your t-shirt in a bag or box when you get here. You also may go in the mercantile (after things calm down at registration) and help your kiddos/adult guests pick out a stuffed animal, Bible, and book.
RESTROOMS-There is a real restroom at the building and porta potties scattered throughout the woods. The potty suites, for wheelchairs and larger guests, will be close to the building. There are changing stations in the restroom and in the office for diaper changes.
Wheelchairs and their occupants-We are set up as well as we can be at this point to accommodate all of our guests. Unloading at the building is ideal. Restrooms and eating areas are easily accessible. But, the woods can be challenging for heavy wheelchairs. If you need help maneuvering around, please go to registration or to someone with a pink shirt on (director color) and ask for a volunteer.
LOST AND FOUND Please go back to the registration area/office to turn something in or report something lost.
If you have a "runner" in your group, please make us aware. If you have a child/adult that is overstimulated, take them to the office. It is a quieter place. If you have any trouble, find one of us and let us help!!
THE MAIN THING!!!!
Come, enjoy yourself, and leave with a smile!! That's our goal!
---
Johnette Poole